Our Goals | History | Ensemble
Through our music, our interaction with each other and with host families, and through the spoken word, eurobrass seeks to achieve the following five goals:
#1 Worship
Together with other Christians we enter into the presence of God and magnify his name.
#2 Evangelism
We identify ourselves as believers in Jesus Christ and seek opportunities to share that faith.
#3 Encouragement of believers
We help carry the burden of believers where we serve and desire to see them renewed and refreshed. Our concerts and workshops also provide new motivation for local church brass choirs.
#4 Personal, spiritual and musical growth of eurobrass members
In addition to the musical challenge, we also commit ourselves to the mutual nurturing and encouragement of our fellow team members.
#5 Support of like-minded organizations in Germany
Through cooperative efforts and, when possible, financial assistance we support the work of other organizations in Germany with which we share a common bond.
The history of eurobrass dates back to 1972, when musician Julian Bandy left his home in the United States for Germany. Julian served as a teacher at the German Bible Institute in Seeheim-Jugenheim, where he established a music department to complement the Institute's programs in church work and missions. In 1978 Julian and a few brass-playing friends came together to form the first eurobrass ensemble.
Within a few years, the ensemble expanded beyond Julian's circle of friends to include college students willing to devote their summers to the eight-week tour. In addition to concerts, Julian and the ensemble offered a brass seminar each summer for German musicians. The instrumentation of early ensembles differed – varying numbers of brass players, sometimes including organ.
New leadership
In 1993 eurobrass faced the unexpected death of its founder and leader, Julian Bandy. Two members of the ensemble took on leadership roles to continue the ministry of eurobrass: Angie Hunter and Chris Woods. Angie Hunter studied euphonium in the USA and trombone in Germany; until 2008 she served on the music staff of the German Bible Institute. Chris Woods lives in the USA, where he is an emeritus music faculty member at Greenville University, Illinois.
New tour structure
In 1999 eurobrass standardized its tour structure and instrumentation. The ensemble now consists of twelve musicians who participate in an annual three-week tour. The performers include both professional musicians and advanced college music majors from the USA and Germany. The current instrumentation—four trumpets, three horns, three trombones, one euphonium, and tuba – allows for great flexibility. eurobrass performs music from different genres and eras, offering a wide range of musical colors. The concert program changes yearly with our expanding repertoire.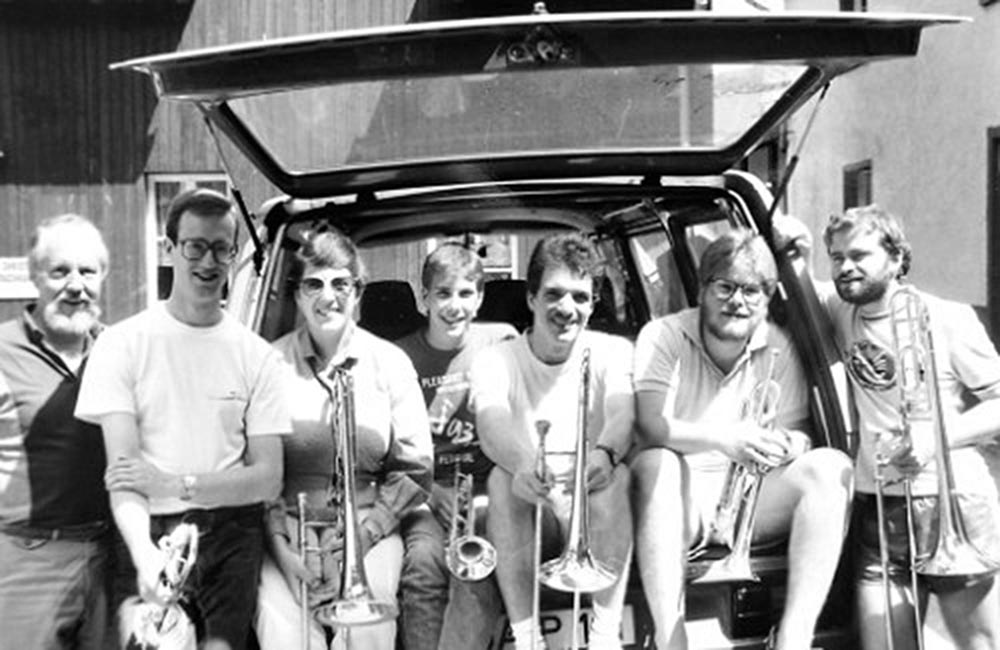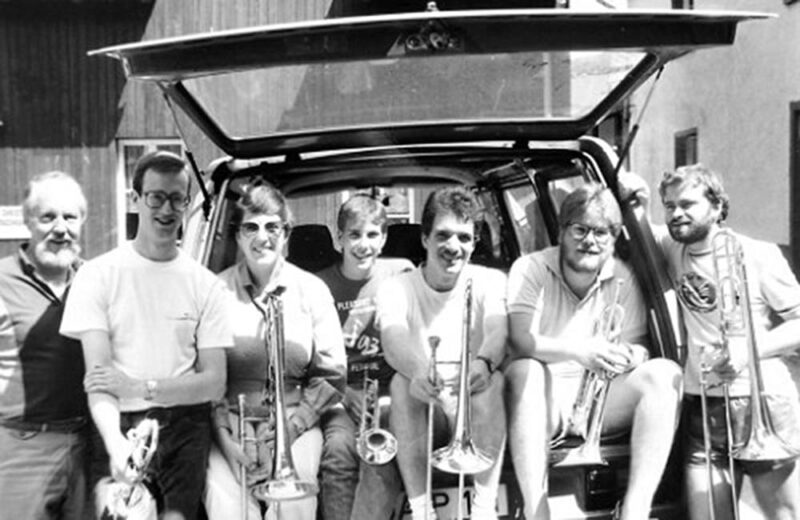 The 1987 eurobrass Ensemble. From left to right: Julian Bandy, Ted Griswold, Angie Hunter, David Love, Steffen Happel, John Barcanic, Matthias Müller
Carrying on a rich inheritance
Founding of the eurobrass nonprofit
For over thirty years eurobrass remained a ministry arm of the German Bible Institute. As both eurobrass and GBI continued to grow and change, it became apparent that a new organizational structure was needed to carry the ministry of eurobrass forward. To that end, the nonprofit organization "eurobrass – music that goes beyond" was formed in March 2009, with Angie Hunter as its chairperson.
The eurobrass ensemble is the flagship of the nonprofit. In addition to the annual concert tour, the nonprofit offers leadership for brass choir rehearsals and workshops, creative worship services, and instrumental performances in church services and concerts. Through these and other related activities, eurobrass works year-round to support German brass players seeking to serve God and their local churches through music.
Growth of the leadership team
In 2018 the eurobrass leadership team doubled in size as ensemble members Kathryn Cheney and Ben Roundtree began the transition into leadership roles. Kathryn Cheney studied trumpet and worked as a church musician and music teacher in the United States before moving to Germany to join forces with eurobrass full-time. Tubist/bass trombonist, composer, and church musician Ben Roundtree and his family also live in Germany. In addition to his work with eurobrass, Ben and his wife Erin perform on handbells as the BellTree Duo. Angie, Chris, Ben, and Kathryn work together in praying, planning, and leading the ensemble. Chris and Ben also write most of the group's arrangements. 
The joy of music
eurobrass performs nationally and internationally, to date in fourteen German states, Switzerland, and the USA. In addition to its annual concert tour, the ensemble has produced six CDs, available as mp3 downloads from Gerth Medien. These recordings document the impressive quality and breadth of the ensemble since 1996. More than 100 musicians have participated in eurobrass, with many returning for multiple tours. Each year an average of 4,000 enthusiastic listeners attend eurobrass concerts, as the ensemble continues to grow in popularity and prominence.
Rooted in faith
In all of this – both our 40-year-history and our present – we see God's hand at work leading, carrying, and blessing this ministry. We honor our rich heritage and carry it on with joy, a deep sense of responsibility, and ongoing dependence on God. As an ensemble and an organization, we strive to communicate God's greatness and goodness in such a way that our listeners recognize and experience the love of their Creator.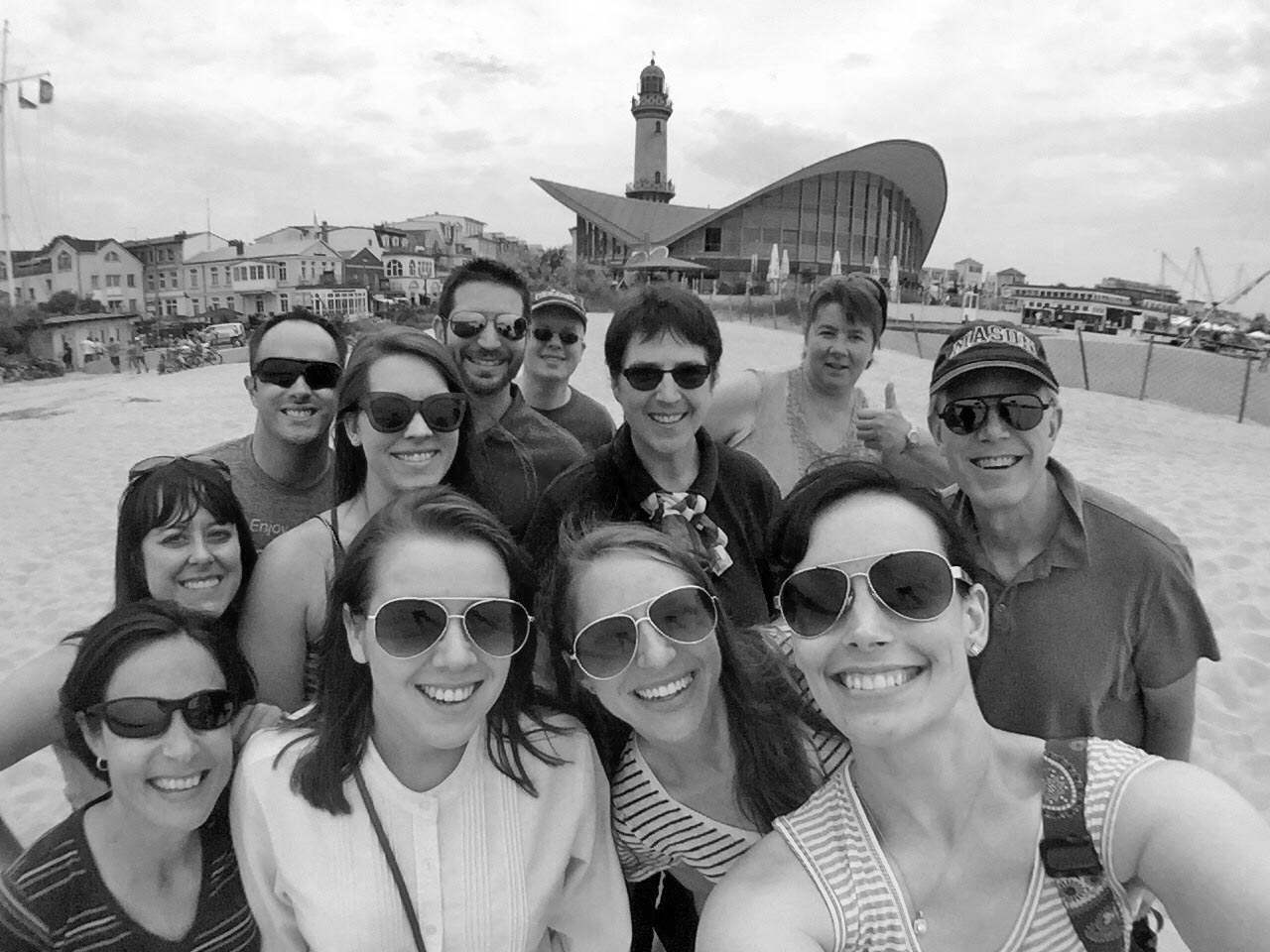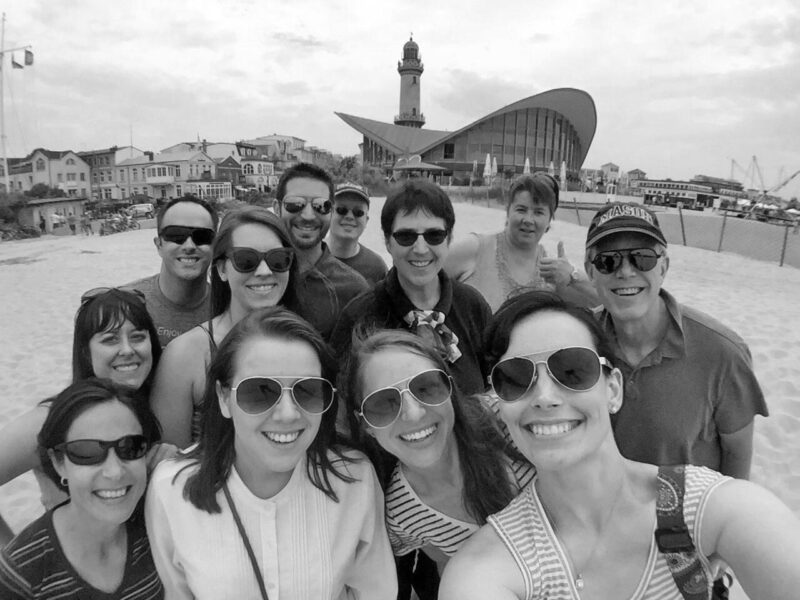 The 2016 eurobrass Ensemble on the beach in Warnemünde
The 2021 eurobrass Ensemble: "eurobrass mal anders"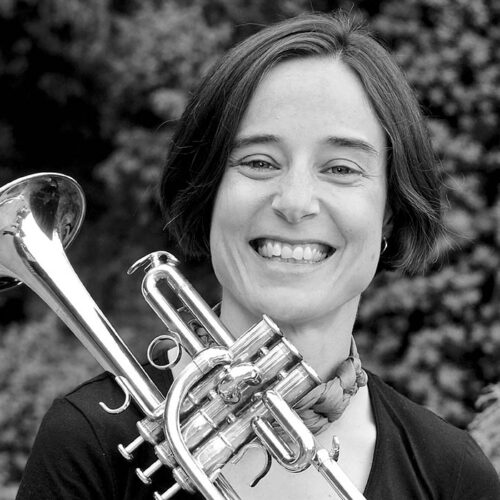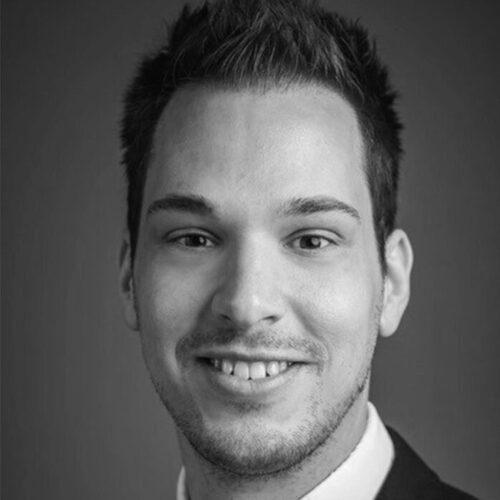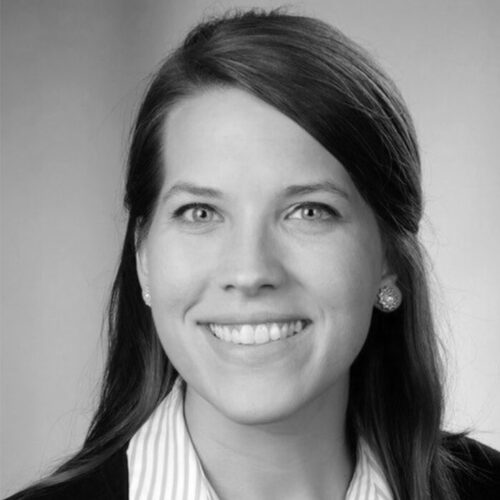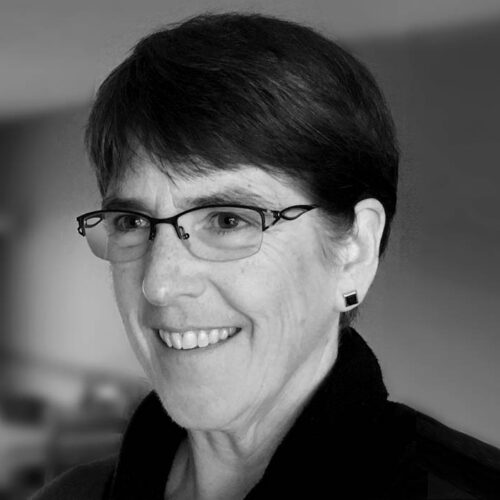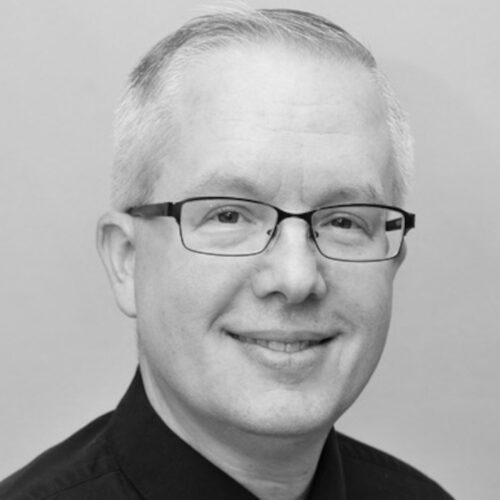 Trumpet
Kathryn Cheney
Bötzingen, Germany
Kathryn Cheney grew up surrounded by music: her parents are active amateur musicians who sang and played in church choirs and orchestras, as well as playing with dance bands and other ensembles. Kathryn followed in their footsteps, coaxing her first notes out of the trumpet under her father's instruction. She went on to study trumpet at the University of Georgia and Ithaca College before spending 12 years performing, teaching, and working as a church musician in the Augusta, GA area. Kathryn joined eurobrass for the first time in 2012, and liked it so much, she decided to do it forever: In 2017 she moved to Germany to join the eurobrass leadership team. She now lives in Bötzingen, in southwest Germany's Kaiserstuhl region, where she enjoys hiking in the local vineyards and continuing to follow her favorite American sports teams.
Years with eurobrass: 2012–2019, 2021; Workshop 2012, 2015, 2018
Trumpet
Michael Fingerle
Tübingen, Germany
Michael learned to play trumpet from his father in a local church brass choir before later taking lessons with Jörg Günter. He now plays in various orchestras and ensembles, including the Brass & Wood Wind Ensemble. In 2019 he took on a leadership role within the association of church brass choirs in his state. He lives with his wife, Johanna, in Tübingen, where he studied chemistry at Eberhard Karls Universität Tübingen.
Years with eurobrass: 2021
Rachel Cobb-Müller
Frankfurt, Germany
Rachel Cobb-Müller, born and raised outside of Dallas, TX, had an appetite for music from a young age. Starting out in piano lessons at age 5, she eventually learned, at age 12, that the best sounding instrument is the horn. She graduated with a Bachelor of Arts in Music at Baylor University in Waco, TX and a Master of Music in Horn Performance at the University of Massachusetts in Amherst, MA. Prior to living in Germany, she taught private lessons and freelanced in various pop and classical ensembles across the Northeastern US. She has been a part of eurobrass since 2012 and along the way, she met her husband after a performance with eurobrass in 2015. Currently, she resides in Frankfurt, Germany with her husband and daughter and works in Human Resources for a large American consulting firm. She is currently learning guitar, has become an expert at the recycling system in Germany and loves eating spicy food.
Years with eurobrass: 2012–2018, 2021
Trombone and Euphonium
Angie Hunter
Greenwich, OH
eurobrass co-leader Angie Hunter has the privilege of calling two countries home: She was born and raised in the USA and later lived almost 27 years in Germany. She is similarly at home with the two instruments she plays with eurobrass. She took to the euphonium first, obtaining degrees in music from Bowling Green State University and the University of Illinois. Along the way she picked up trombone, completing postgraduate studies at the Staatliche Hochschule für Musik in Trossingen, Germany. Angie provides leadership for the nonprofit organizations "eurobrass—music that goes beyond" and Vivace Arts, a Christian arts academy in rural Ohio.
Years with eurobrass: 1985–2019, 2021; Workshop 2009, 2012, 2015, 2018
Tuba
Ben Roundtree
Rötenberg, Germany
Tubist, Bass Trombonist, and composer Ben Roundtree knew from a young age that he wanted to be a musician. He began learning trumpet in the school band at age 10. Shortly after switching to tuba, he joined the church orchestra at age 12 and was part of the orchestra for 30 years, eventually as its director. Benlives in Rötenberg in the Black Forest with his wife, Erin, and their daughters Elise and Emily, who has CHARGE Syndrome. In addition to offering workshops for church brass choirs (Posaunenchöre), he conducts the Bezirksposaunenchor Nagold. He performs with the Landesblasorchester Baden-Württemberg, Quintessenz Brass, and the Posaunenchor Rötenberg. As the BellTree Duo, Ben and Erin have performed handbell duet concerts together for over 20 years, and they are planning a concert tour of Ukraine this winter.
Years with eurobrass: 2000, 2003, 2012, 2015–2019, 2021; Workshop 2009, 2012, 2015, 2018