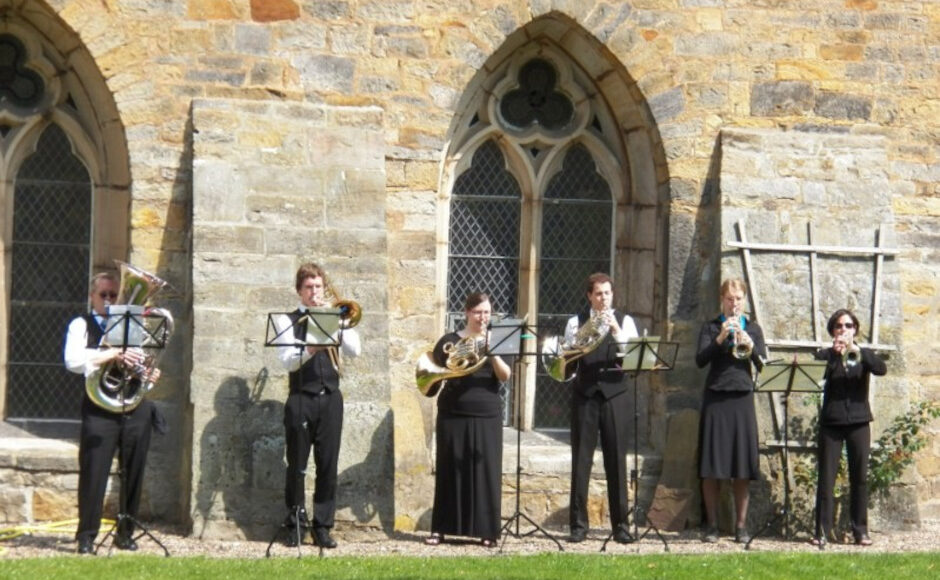 Concert in Lendsiedel
We played our first concert in Lendsiedel in 2019 and are now looking forward to this open-air evening! The concert will take place in a meadow next to the cemetery. Concertgoers should go to the Kirchplatz to find signage leading to the concert (only about a 100m walk).
In order to avoid the spread of COVID-19, we foresee the following safety measures: masks, distancing, collection of contact information . Because of the variable nature of the Corona situation, changes are possible: please check with the concert organizer before making concrete plans.