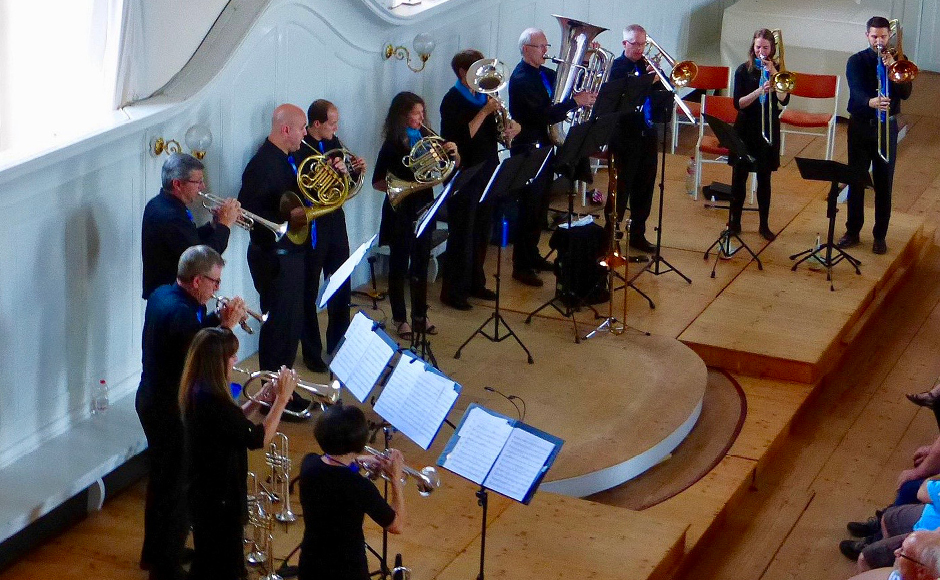 Concert I in Königsfeld
For many years eurobrass was a ministry of the German Bible Institute in Königsfeld. Today eurobrass is an independent non-profit organization, and the institute is no longer in Königsfeld. Nevertheless, the connection between eurobrass and this small spa town in the Black Forest remains strong, and our visit here is always a highlight of the tour. This year we'll once again play two concerts here, in order to accommodate as many concertgoers as possible.
Admission is free; an offering will be taken. Guests will need a ticket for admission. Tickets are free and will be available at the church beginning at 6:30 PM the night of the concert. Tickets can also be reserved in advance until Tuesday, August 2, and picked up at the door until 7:15 PM. Masks are recommended.
Reservations by E-Mail: eurobrass@eurobrass.de