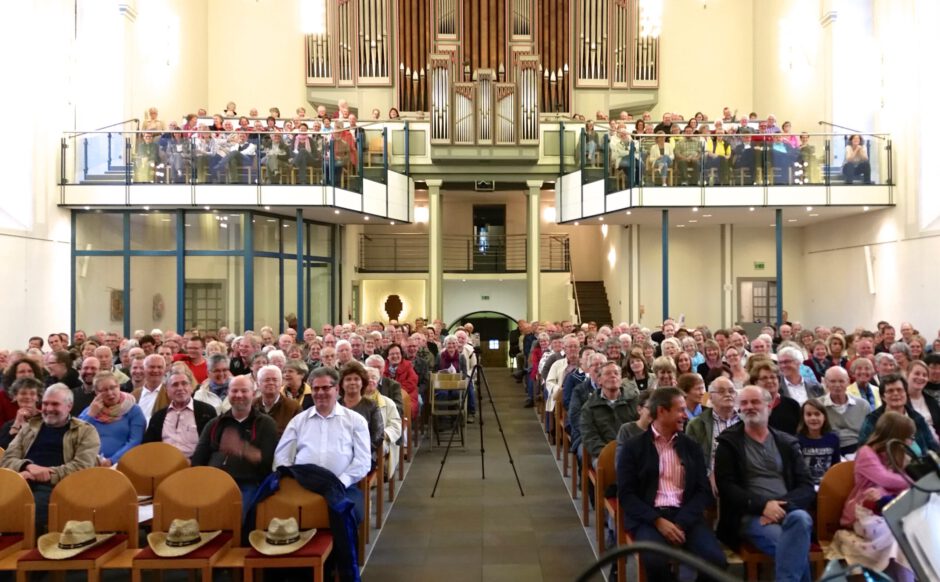 Concert in Nümbrecht
This location fits our 2021 tour concept, "eurobrass, but different," perfectly. We've played many times near the city of Waldbröl, but never before in this church in Nümbrecht. We're excited to kick off the 2021 tour in this area, where we've always been met with friendly, enthusiastic audiences in the past.
In order to prevent the spread of the COVID-19, we expect the following measures to be in place: masks will be required, and groups from different households will be expected to maintain a distance of 1.5 meters. Of course changes are possible, depending on how the COVID-19 situation continues to develop in the following weeks. Please contact the concert organizer to see what regulations are in place before you make your plans.