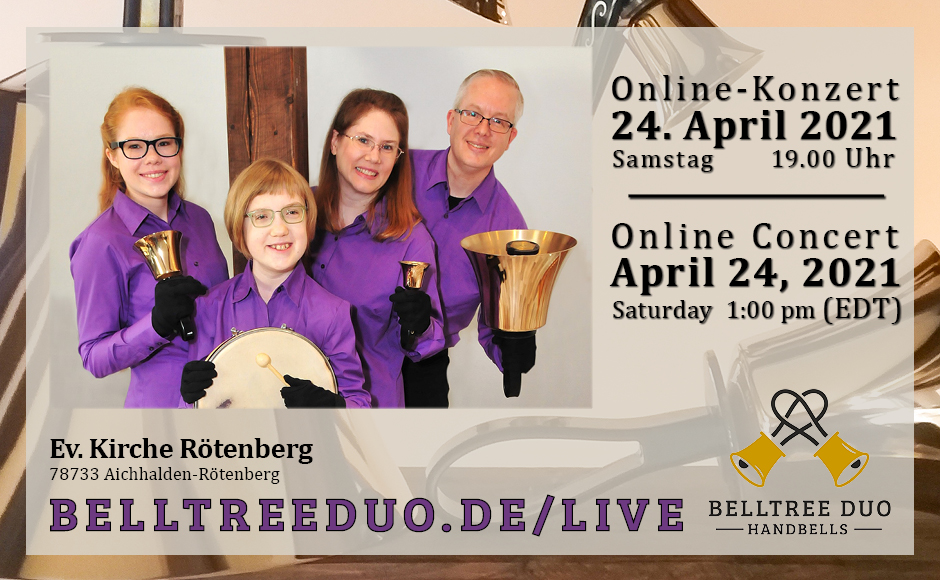 BellTree Duo Online Concert
Since 1999, eurobrass musician Ben Roundtree and his wife, Erin, have performed together as the BellTree Duo. Their Repertoire includes classical and sacred music from four centuries. This month they're giving everybody the opportunity to experience a BellTree concert from their own living room: the concert will be broadcast at belltreeduo.de/live. The concert begins at 7:00 PM Central European Time—1:00 PM for viewers in the US.
This concert is being presented as an online event only; there will be no live admission.